Pértiga telescópica triangular FRP con varilla de operación
The triangular shaped Telescopic Operating Rod are designed to be used in high voltage isolating switch out operating, being one of the most used tools in hot line maintenance. The Telescopic hot sticks are manufactured with epoxy reinforced fiberglass tubes. It comprises a number of sticks that slide into each other with integrated locking buttons. They have a lot of advantages over round hot stick. a. Easy to transportb. High strength, more stable than round hot sticksc. Resolves the rotating problems found in round hot sticksd. Only the number of sections required for the job are extended, giving great flexibilitye. Any section can be replaced if it becomes damaged.
Quick Details
Place of Origin: China (Mainland)                                      Brand Name: XINCHENG
Name: Adjustable Triangle Telescopic Hot Stick/Link Stick/Operating Rod
Type : Triangle hot stick , no rotation , easy to grasp         Application: High Voltage
Advantage : Telescopic , easy to carry , easy to operate       Usage: Insulation Protection
Product name: Fiberglass Insulated Telescopic Operating Rod Hot Stick Link Stick
Rated Voltage: 10KV, 35KV,110KV, 220KV, 330KV. 500KV,750KV,1000KV
Length: 2.43-12.5m, or can made as per your requires         Feature: Triangle Stick
Material of Insulating Parts: Epoxy Resin Fiberglass         The Shape of tube: Triangle
Tube Material: Super Epoxy Non-alkali Fiberglass Fabric Tube
Tensile Strength: 10.4Mpa                                         Size: Customers Request
Environment temperature:-25℃~+55℃                  Surface: Smooth and beautiful
Color:  safety yellow , orange  or Customized.            Sample: free samples are available
Supply Ability: 100000 Set/Sets per Month                OEM: Accepted
Standard: IEC 60855 and ASTM F711 standard.
Quality Control:  ISO 9001 and 6S qualified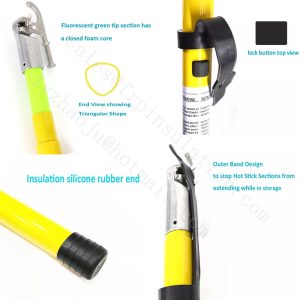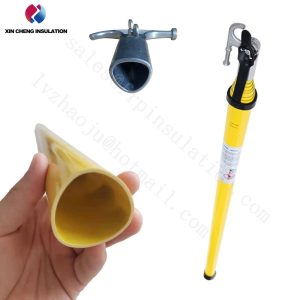 Specification
TYPE
Total Length
(M)
Closed Length(M)
Secciones
Net Weight
XC-TT-1
3M
1.7M
2
1.38KG
XC-TT-2
3.8M
1.48M
3
1.66KG
XC-TT-3
5M
1.53M
4
2.26KG
XC-TT-4
6.4M
1.58M
5
2.92KG
XC-TT-5
7.8M
1.63M
6
3.68KG
XC-TT-6
9.2M
1.68M
7
4.55KG
XC-TT-7
10.6M
1.75M
8
5.60KG
XC-TT-8
12M
1.75M
9
6.50KG
XC-TT-9
12.5M
1.78M
9
6.80KG
Material : Fiberglass + Aluminum, can be insulated
Type : Triangle hot stick , no rotation , easy to grasp
Advantage : Telescopic , easy to carry , easy to operate.
Applied Standard: IEC60855/ASTM F 711
Voltage: Up to 550kV
Length: up to 12.5M
Color: safety yellow, orange or customer required color
Notes:
1.Please check out whether the appearances of the operating lever is smooth and has no scratch, whether the hollow tube is blocked up and whether the segments are connected firmly.
2.Please check out the power-frequency withstand voltage test date. The products must carry out regular tests strictly according to DL408-1991 Working Regulation of Power Safety. If the products' test date is over the expiry date, don't uses them after you have test them strictly.
3.Please check out carefully whether the label of the high voltage brake pull-rod is clear and whether the name of the manufacturer, manufacturing date, fitted rated voltage are accurate and complete.
4.Please pay special attention to moisture proof to ensure the accuracy of  the electrical properties and mechanical properties.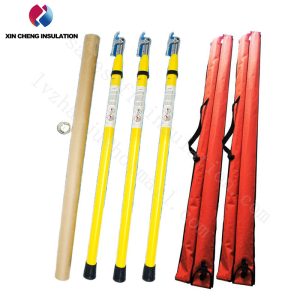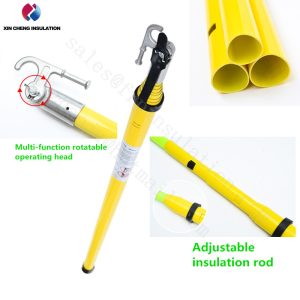 Advantage for triangle
1.Triangle shape design keeps the sections aligned during extension and retraction.
2.Push button release for stick extension and retraction.
3.Telescopic design allows for easy assembly, storage and transportation.
4.Universal end fitting accepts a wide variety of standard attachments.
5.Easy-to-replace sections.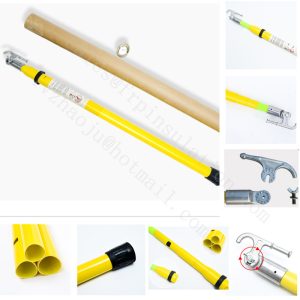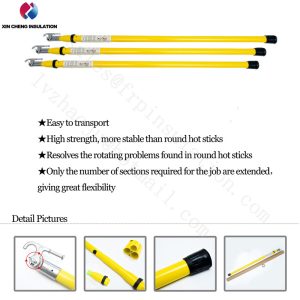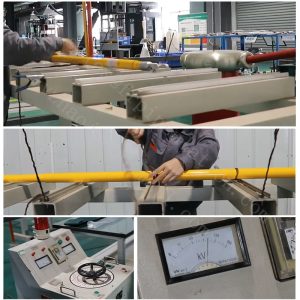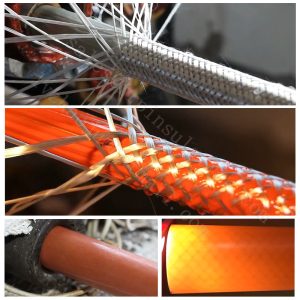 6.Carrying bag included.
7.Optional Height Measurement Marking
8.Optional Polyurethane Foam Filled
9.Rubber Foot (or Plastic)
10.Triangle shape enables each section to lock in automatically no need to search for the button
11.Easy Maintenance & reDesign Lock Buttons
12.Easy Disassembly & Ergonomic Design
13.Improved Universal Head
Dielectrically tested – each section is tested to 100kV per foot
FAQ
1 How long is your products warranty ?
A: The warranty period of our products is 18 months.
2 How about inspection?
A: We have the whole inspection system from raw material to end products include temperature test, strength test and so on.
3 What do you have for certificate?
A: Our products are passed through IEC60947and IEC60269standarded.
4 What is payment terms?
A: T.T, Western Union and L/C is acceptable.
5 What is the service offered by company?
A: We have the professional engineer team which can design and develop the mold to arrive different customer requirement.
We also have the sales team to offer good service from pre-sale to after-sale.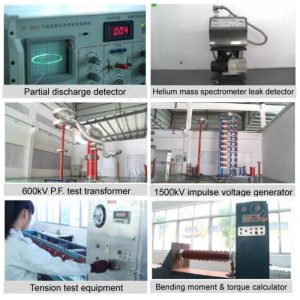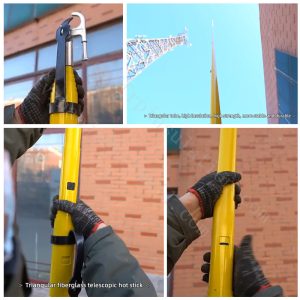 Our service
 Our sales representative are 24 hours online, to ensure reply you ASAP.
 When the products are finished, they must be checked by our QC firstly.
 We own several whole production lines, which can not only provide best quality and competitive price, but also reduce production period.
 Urgent Orders can provide overtime production.
 We can support OEM & ODM, and can be customized according to the detailed requirement, Like samples or sketches.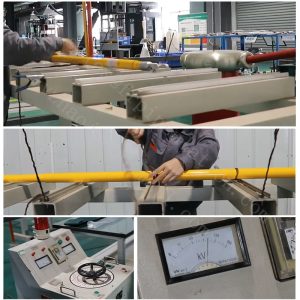 Packaging & Delivery
Packaging Details:
suitable packing for export. Economic Packing design which will save your transportation cost.
1.Inside packing: Anti-moisture nylon bag + Carton box + woven belt.
2.Outside packing: carton box or wooden case and pallet.
3.According customer requirement.
Port: Shanghai, Qingdao, Tianjin
Lead Time : 7-15days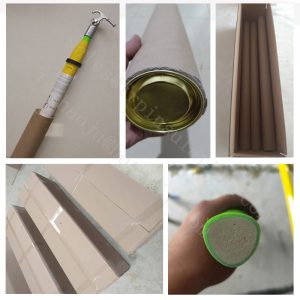 Please Contact Us
 Miss: lydia
WeChat : 86-13752439076   WhatsApp: 86-13752439076
Mob: 86-13752439076       Fax: 86-22-60863016     
http://www.frpinsulation.com